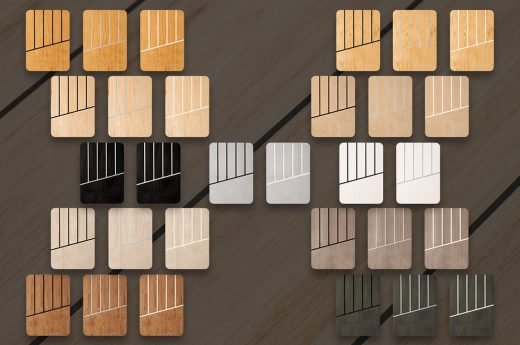 OVER 30 COLOUR COMBINATIONS
Our decks come in 11 different colours. With three caulking options, this means you can choose from over 30 combinations. So, you can mimic brand new, weathered, scrubbed or bleached teak. Or, go for a more modern choice, such as charcoal, carbon or off-white.
Weighing just 4.5kg per m², Flexiteek 2G is up to 35% lighter than rival synthetic decking systems. This makes it particularly attractive for high performance multihulls, power and sailing boats. Importantly, it reduces the weight positioned above the waterline, as well as the overall boat weight. This results in a lower centre of gravity, reducing heeling and improving performance.